OUR PRACTICE AREAS
OFFICE LOCATIONS
GARDEN CITY OFFICE
1205 Franklin Ave, Suite LL24 Garden City, NY 11530
Phone: 516-742-5200
Fax: 516-248-1085
Long Island Estate Planning Lawyers
Committed and Dedicated Legal Representation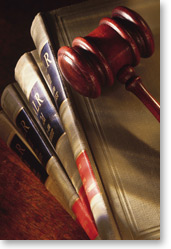 At the law office of Fleck, Fleck & Fleck, we offer a full range of legal services. We provide representation to various debt collection, estate planning, real estate and probate cases as well as numerous others, including:
Commercial collections: We have experience helping businesses resolve debt and collection issues. We use an efficient paperless system for increased efficiency.
Consumer debt collections: Our firm makes sure that our clients have all the proper documentation for the debt collection process. We help businesses collect debts from consumers including utility and gas bills, security alarm bills, veterinarian bills and dental bills.
Estate planning, wills and trusts: Our Long Island estate planning attorneys provide a personal touch to our clients' cases. We determine our clients' true wishes and goals for the transactions of their assets and property, and we help draft an estate plan, will or trust that matches our clients' needs. Our firm also can assist clients with estate plans in Florida as well as New York.
Collections litigation and post judgment collections: We have experience in litigation procedures to help obtain judgments for our clients' claims as well as cases involving post judgment collections where clients have obtained judgments in their favor and are unable to collect.
Real estate: Our New York and Florida real estate lawyers have experience representing and advising buyers and sellers throughout the sale of their real estate. In each case, we help ensure that their rights are protected. Our firm has represented many mortgage companies and banks in providing mortgages to buyers.
Probate and estate administration: We have experience with the probate process in determining the heirs of a deceased person's estate. This can lead to will contests and potential lawsuits. In cases where a will is invalid, incomplete or the deceased fails to leave a will, administrators of the estate are determined.
Arbitration: Our firm has experience handling arbitration cases and providing guidance in the dynamics of arbitration. We have experience helping consumers as well as businesses. Members of our firm are court approved arbitrators and are recognized by the courts of Nassau County.
Creditor's rights: We have experience representing cases involving mechanic's liens which can be filed against real and personal property. We have experience representing cases involving consumer and commercial debts. We have available all legal remedies and enforcement personnel to enforce such remedies.
Maximizing your return: Our firm contacts the debtor and discusses a payment plan with the debtor. In many cases, the debtors consider the possibility of a settlement. If settlement cannot be achieved, an immediate summons is served and the process continues until a judgment is satisfied.
Personal injury: We handle personal injury cases such as motor vehicle accidents, construction accidents, railroad accidents, slip and falls, wrongful death, medical malpractice and legal malpractice. Our firm has been of service to both the plaintiff and defendants in such suits. We have been approved by the State of New York Insurance Department to represent clients under its jurisdiction together with many national insurance firms who provide coverage for such accidents.
Contact Our Lawyers Today
If you need legal advice, representation or information, contact our office today. You can reach an experienced attorney at 516-742-5200 or online.