OUR PRACTICE AREAS
OFFICE LOCATIONS
GARDEN CITY OFFICE
1205 Franklin Ave, Suite LL24 Garden City, NY 11530
Phone: 516-742-5200
Fax: 516-248-1085
Long Island Commercial Collection Lawyers
Maximizing the Effect of the Claim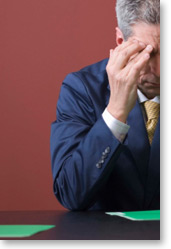 At the law office of Fleck, Fleck & Fleck, we have 40 years experience with handling collection cases. Within commercial collections we represent companies suing other companies for sale of goods or services. Our clients come from a wide range of varying industries, and in each case, we thoroughly investigate the claims and maximize the return of the claim.
Long Island Commercial Collection Attorneys
As commercial collection lawyers we guide and advise our clients from the initial steps until the end of the process. We investigate the debtors and determine if they are solvent and if a lawsuit is viable. We handle the claim from the demand letter all the way to the collection of judgments. In some cases where the debtor appears to be judgment-proof our firm researches for related companies or individuals who may be responsible for the claim.
New York Business Collections
We have experience helping businesses resolve debt and collection issues through thorough investigation and trial
strategies.
Contact a Long Island, New York, Debt Collection Lawyer
If you are seeking legal representation or would like more information about our legal services, contact our office today. You can reach an experienced lawyer at 516-742-5200 or online.