OUR PRACTICE AREAS
OFFICE LOCATIONS
GARDEN CITY OFFICE
1205 Franklin Ave, Suite LL24 Garden City, NY 11530
Phone: 516-742-5200
Fax: 516-248-1085
Long Island Real Estate Lawyers
A Helping Hand in Negotiating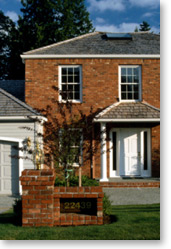 With over 40 years experience representing both buyers and sellers in real estate, the law office of Fleck, Fleck & Fleck can provide helpful assistance in various negotiations.
We have experience in guiding and assisting buyers in understanding their contracts and protecting their rights. We understand the various stages involved in mortgage processes and can provide helpful advice.
We have experience representing and advising sellers throughout the sale of their real estate. We ensure that their rights are protected and the sale is as successful and as satisfying as possible.
Real Estate Transactions
Real estate transactions can be a complicated process due to issues such as transferring of property rights and the amount of money exchanged. There can also be requirements and conventions that vary between jurisdictions. In every real estate transaction, we have the necessary experience and practice in negotiating effectively to benefit our clients, buyers and sellers alike.
Contact a Long Island, New York, Florida Lawyer Today
If you are seeking legal representation or would like more information about our services, contact our office today. You can reach an experienced attorney at 516-742-5200 or online.