OUR PRACTICE AREAS
OFFICE LOCATIONS
GARDEN CITY OFFICE
1205 Franklin Ave, Suite LL24 Garden City, NY 11530
Phone: 516-742-5200
Fax: 516-248-1085
Long Island Arbitration Lawyers
Resolutions of Financial Disputes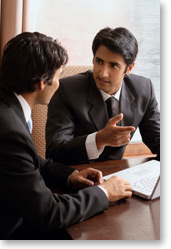 The arbitration process is a settlement method where a third party reviews the dispute and, based upon that review, determines a decision or outcome that is legally binding. The method usually involves a dispute regarding payment for services performed. These disputes typically arise within international and national commercial transactions where there has been a disagreement.
New York Personal Injury Lawyers
Personal injury cases can range from motor vehicle accidents, construction accidents, medical malpractice, railroad accidents, legal malpractice and wrongful death. With our knowledge and experience in litigation, we help ensure that our clients receive the medical help and compensation that they are entitled to. We have experience representing both plaintiffs and defendants in personal injury cases.
Long Island Arbitration Attorneys
With over 40 combined years of experience in handling arbitration cases, the law office of Fleck, Fleck & Fleck can provide helpful knowledge and guidance into the dynamics of the dispute and arbitration. We have helped consumers and businesses such as security alarm companies, oil companies and insurance companies successfully resolve their disputes through arbitration.
New York Contract Arbitration
Many clients wish to avoid the long and time consuming civil litigation process when disputes arise. Many contracts contain arbitration clauses which allow the parties to expedite claims with the assistance of an arbitrator. In these kinds of situations, it is advisable to have an experienced legal representative review the contract and ensure that the arbitration process protects each party's rights, especially in the case that the breach of contract caused one party financial injury.
We have experience helping clients throughout consumer contract arbitrations as well as commercial claims. With our experience in various arbitration cases, we are able to provide dependable and helpful legal guidance to our clients.
Contact a Long Island, New York, Lawyer Today
If you are seeking legal representation or would like more information about our legal services, contact our office today. You can reach an experienced Nassau County attorney at 516-742-5200 or online.