OUR PRACTICE AREAS
OFFICE LOCATIONS
GARDEN CITY OFFICE
1205 Franklin Ave, Suite LL24 Garden City, NY 11530
Phone: 516-742-5200
Fax: 516-248-1085
Long Island Consumer Collection Lawyers
Thorough and Efficient Representation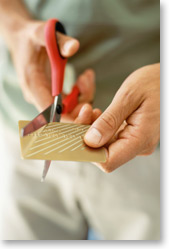 We have over 40 years in helping our clients resolve their debt claims. In many of these cases, the receivables or payments have not been remitted to the appropriate party in a timely fashion. We receive these claims after they pass the six-month time period. In every case, we make sure to start the legal process as soon as possible.
Long Island Consumer Collection Attorneys
When handling a consumer debt collection case, we thoroughly investigate the claim, making sure our client has all the proper documentation to proceed in the process. The nature of the debt varies, but it is commonly personal bills such as utility and gas bills, veterinarian bills and dental bills. Some other common debt collection cases include:
Security alarm systems
NSF checks claims
Property management claims
Distributors and wholesale claims
Industrial and commercial accounts
New York Debt Collection Lawyers
As your legal representation, we provide dedicated and thorough attention to our clients' cases. If you are a business and need to have a consumer debt collected, contact our office today. You can reach us at 516-742-5200 or online.
Contact a Long Island, New York, Debt Collection Recovery Attorney Today
If you are seeking legal representation or would like more information about our legal services, please don't hesitate to
contact our office. You can reach an experienced lawyer ready to listen to your case and start the legal process immediately at 516-742-5200 or by contacting us online.