OUR PRACTICE AREAS
OFFICE LOCATIONS
GARDEN CITY OFFICE
1205 Franklin Ave, Suite LL24 Garden City, NY 11530
Phone: 516-742-5200
Fax: 516-248-1085
Long Island Creditor's Rights Lawyers
Ensuring Payment For Services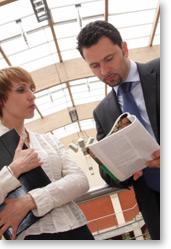 Creditors rights protects the legal right for businesses and individuals to collect money that they are owed. These protective measures can vary depending on jurisdictions and can include the creditor placing a lien on or forcing a sale of the debtor's property or implementing wage garnishments.
New York Mechanics' Liens
Mechanics' liens can be filed against real and personal property. If a painter, roofer or contractor performs work to improve a real property and isn't paid according to the agreement, he or she can place a mechanic's lien against the property.
Long Island Creditor's Rights Attorneys
With over 40 years of experience, the law firm of Fleck, Fleck & Fleck is able to provide helpful legal advice to creditors and various business owners who are attempting to collect what is rightfully owed them. We file lawsuits for our clients and assist in collecting consumer debts and commercial debts. We have experience representing creditor's rights issues throughout bankruptcy proceedings and foreclosed homes where the buyer defaults on his or her payment. We provide experience and knowledge of the legal system to our clients and work hard to recover and collect their debts.
Contact a Long Island, New York, Lawyer
If you are a contractor, business owner or individual needing legal representation to collect a rightful debt, we can help. Contact our office today for a free consultation. You can reach an experienced attorney at 516-742-5200 or online.