OUR PRACTICE AREAS
OFFICE LOCATIONS
GARDEN CITY OFFICE
1205 Franklin Ave, Suite LL24 Garden City, NY 11530
Phone: 516-742-5200
Fax: 516-248-1085
Long Island Collection Lawyers
Negotiating for an Ideal Payment Solution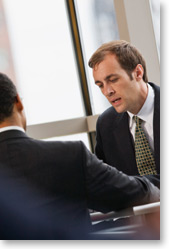 With over 40 years of experience in collections, the law firm of Fleck, Fleck & Fleck is able to provide representation that adheres to FDCPA regulations. We can provide helpful legal guidance and insightful information that will maximize our clients' debt collection returns.
Long Island Collection Attorney
We use multiple methods to maximize your return on a debt collection. We contact the debtor and demand payment. This process allows for discussion with debtor for payment plans. In many cases, the debtors consider the possibility of a settlement. The assets of the debtor are continuously reviewed until settled. We work hard throughout the entire process until the judgment is satisfied, ensuring the best possible outcome for our clients.
If you are trying to collect security alarm bills, heating oil bills, dental bills, veterinary bills and various other forms of debt, please don't wait any longer. Contact our office today and find a solution to obtaining the money that is rightfully yours.
Contact a Long Island, New York, Lawyer Today
If you are seeking legal representation or would like more information about our legal services, contact our office today. You can reach an experienced Nassau County attorney at 516-742-5200 or online.