OUR PRACTICE AREAS
OFFICE LOCATIONS
GARDEN CITY OFFICE
1205 Franklin Ave, Suite LL24 Garden City, NY 11530
Phone: 516-742-5200
Fax: 516-248-1085
Long Island Collections Litigation Attorneys
Efficient Legal Remedies to Collect Payment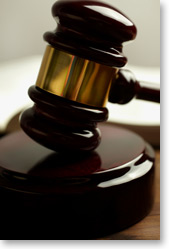 At the law office of Fleck, Fleck & Fleck, we have over 40 years experience in collections litigation and post judgment collections.
Fair Debt Collection Practices Act
The Fair Debt Collection Practices Act regulates the conduct of debt collectors and attorneys. Even in cases involving a legitimately owed debt amount, the conduct of the debt collector or lawyer performing debt collection services is regulated by this law.
At the law firm of Fleck, Fleck & Fleck, we fully understand the extent of this law and are able to both comply with the law yet successfully collect debt. If you would like more information about our legal services or more information about the FDCPA, contact our office today.
Long Island Collections Litigation Attorneys
In cases involving collection litigation, we are fully familiar with the requirements and all rules and regulations. We guide our clients through the process and ensure proper notice, proper service and follow through with pre-trial requirements when applicable. Our firm is prepared to go to trial with all the documents supplied by the clients, and to effectively present testimony and evidence to support the claim.
Long Island Post Judgment Collections Lawyer
Cases concerning post judgment collection involve individuals and/or businesses which have obtained judgments in their favor and are unable to collect monies due. Our firm can proceed with the investigation and enforcement procedures necessary such as restraining notices, bank levies, wage garnishments and asset searches.
Contact a Long Island, New York, Lawyer
If you are seeking legal representation or need information about estate planning, wills or trusts, contact our office today. You can reach an experienced attorney at 516-742-5200 or online.